The free and Open Source software created to help hospitals and health centers in the management of electronic medical records.
Designed and developed by Informatici senza Frontiere, the project's goal is to create a completely free and open source software to automate health centers management with reduced costs, giving complete autonomy and flexibility for an easy adoption of an EMR/HIS software platform, with a specific focus on developing countries.
Four Reasons to Use Open Hospital
Open Hospital is licensed with GPLv3 and it's open-source; it means that you may customize or modify it for the specific needs of your project.
02. It Is Easy to Install and Use
Designed and developed from the demands of direct beneficiaries, Open Hospital minimizes the knowledge required for its use and learning, suitable for facilities that cannot rely on skilled resources or direct support. Why wait? Adopt Open Hospital today.
03. It has Low Training and Maintenance Costs
Structuring and digitizing data is a difficult and time-consuming process. Open Hospital can simplify the daily activities of the users and in a short amount of time can help organizations to achieve this goal, with minimum maintenance and support required.
04. Digitizes Your Hospital Data step by step
Digitization of clinical data is not just software and technology, it is also a long process requiring cultural change. Thanks to the software modularity, the system can be up and running quickly and grow, gradually, over time without a huge up-front investment in time and effort.
Open Hospital around the World
33 installations in 15 countries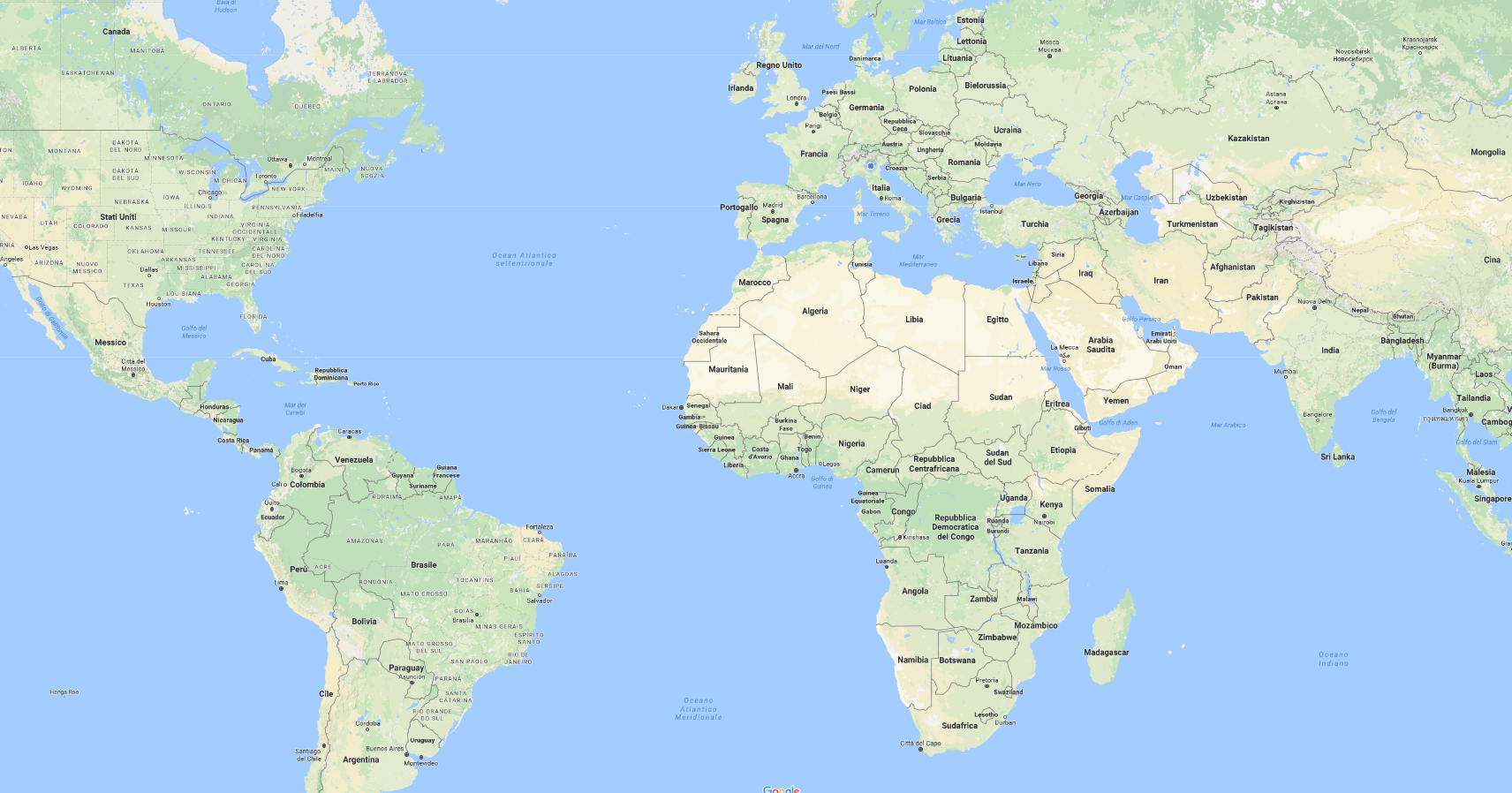 Country: Grecia, Town/Village: Karyes
Country: Afghanistan, Town/Village: Kabul
Country: Italia, Town/Village: Vicenza
Country: Italia, Town/Village: Verona
Country: Nepal, Town/Village: Amppipal
Country: Birmani, Town/Village: Yangon
Country: Somaliland, Town/Village: Hargeisa
Country: Etiopia, Town/Village: Wolisso
Country: Etiopia, Town/Village: Awasa
Country: Kenya, Town/Village: Sololo
Country: Uganda, Town/Village: Angal
Country: Kenya, Town/Village: Kisii
Country: Tanzania, Town/Village: Kahama
Country: Tanzania, Town/Village: Miyuji
Country: Tanzania, Town/Village: Mutwango
Country: Madagascar, Town/Village: Andasibè
Country: Angola, Town/Village: Chiulo
Country: RDCongo, Town/Village: Mokala
Country: Cameroun, Town/Village: Departement Noun
Country: Cameroun, Town/Village: Centre de Santé Médicalisé Catholique de Tonga
Country: Cameroun, Town/Village: Hopital S.Vincent de Paul
Country: Cameroun, Town/Village: Centre de Santé Catholique de Magba
Country: Cameroun, Town/Village: Centre médicalisé Catholique de Batcham-Félia
Country: Cameroun, Town/Village: Centre de Santé Catholique Bankouop
Country: Cameroun, Town/Village: Centre de Santé Semto
Country: Cameroun, Town/Village: Centre de Santé Médicalisé de Lafé – Baleng
Country: Togo, Town/Village: Hôpital St Gothard – Togo
Country: Togo, Town/Village: Hôpital Helvetique de Mada
The Case of St. Luke Hospital – Uganda
The first installation of the Open Hospital software, strongly wanted by Dr. Mario Marsiaj, took place in 2006 within the St. Luke Hospital in Angal, Uganda.
Since then Open Hospital has constantly evolved and it has been adopted in dozens of facilities around the world.
supporting the whole community with a laboratory for chemical and biological analyses, radiology and an operating room.
are managed within the hospital facilities
The hospital is located in a poor rural area in the northern part of Uganda.
Why joining the Open Hospital initiative and how to do that
Joining the Open Hospital initiative doesn't only mean choosing a software: it's about contributing to an innovative development project particularly focused at emerging countries. Every improvement allows to boost benefits for all the medical facilities that are using the software.
The Open Hospital project is founded on a sustainable development approach, where every actor involved brings positive value and produces a benefit to the project: from improving and expanding the software functionalities, to testing, documenting or supporting and training healthcare workers all around the world, every contribution is welcome!

Are you working in the health sector ?
The software allows to computerize patients' data, visits, hospitalizations, medicines and laboratories for a better management of daily activities, in a sustainable way.

Download Open Hospital
Are you a Java developer or programmer?
The software is Open Source, so everyone can contribute to implement and improve its functionalities.

Get involved
Are you a company involved in CSR projects?
Supporting and donating to OH allows to support activities and costs necessary for the software improvement and development.
Support Open Hospital
The creators of the Open Hospital software
The Open Hospital software is an initiative of Informatici senza Frontiere, a non-profit organization that aims to use computer skills as a tool to provide practical help to those who live in marginalized conditions, and as a way to provide opportunities of social inclusion.
Informatici senza Frontiere works to fill the digital divide and to boost individual and community growth, helping anyone to embrace their own potential through knowledge and computer technology.
Spreading Knowledge
We organize free computer courses, webinars, public events in Italy and the rest of the world, to promote a sustainable and fair use of information and computer technology.
Computer Science for the Disabled
Through computer science, we strive to improve the living conditions of those who suffer from disability or illness.
Computer Science for Development
We promote the use of sustainable information technology in the developing countries, in any sector, from health care to education.
In a changing world we propose a new use of smart, sustainable and reliable technology.
We offer our time, skills, experiences and passion to decelop non-profit projects, helping in marginalized, difficult and emergency situations especially in developing countries.
Open Hospital Project Approach

Analysis
A first analysis  of the project context is performed, to gather the information about the facility processes and flows and to define the perimeter of intervention. A complete assessment is organized into progressive steps, through meetings and interviews.
Implementation
Remote/on-site activity to support the provisioning of the resources needed, configure ICT equipment (servers, networks, firewalls), install and configure software tools and applications and to set up maintenance procedures (backup, monitoring)
Training
The training phase is divided into theory, practice and simulation phases. A Focal Point will be identified and appointed and specific training will be provided. Key groups / key figures will receive additional support, on-site or remotely.
Follow-up
Follow-up activities include: Goal and expected results definition; setup of successful key performance indicators. Support, corrective and evolutionary maintenance of software. User support and additional training. Communication and dissemination activites.
Uni2grow Cameroun is a software company based in Dschang since 2012, Cameroun; from 2018 to 2022, Uni2grow Cameroun installed Open Hospital in 10 hospital in Cameroun and Togo and it is partner of ISF in the product development. Uni2Grow Cameroun is operating mainly in french speaking african countries but also in english speaking african

countries as well.
Why Uni2grow Cameroun:

to have an african partner that support your hospital today and in the future , to empower  local reality creating competences, to assure an economical long term sustainability, to support a recongnized partner of Informatici Senza Frontiere  

 
Website: www.uni2grow.org

(aussi en français and italian)
Project
OH installation projects including: project management, identification OH modules to be installated, users training, OH installation, hospital data loading, test, delivery to production
Development
Development of OH customizations and integrations, where needed
Maintenance
Maintenance and support services
Upgrade and Follow-up
Upgrade to new OH version